WHY CAN'T I GET MY GROUT TO LOOK CLEAN?
Yes, we understand your frustration. Grout lines are the single most frutating part of the cleaning process around the house. Regardless of how hard you try to clean them (even using harsh and toxic chemicals) they just don't end up looking clean.
This is because due to normal structural shiftting, grout lines over time start to crack and little pieces start to come off. Therefore holes start to appear and to the naked eye it would seem as dirt but in reality they are holes that don't relfect light consistency and it gives the apperance of dirt all over the place.
This is why poeple love our Restoration Service. This service includes the detailed and independent treatment for each and every grout line, filling in the holes and cracks and sealing it with a Colour Sealer that best high lights the tiles and gives an over all Brand New Look to your floors!
This treament it's called – FULL GROUT COLOUR SEALER RESTORATION and we have been making clients happy all around the country with this innovative product. Here are some characteristics that make this product unique:
     – Water Resistant
     – Greese Resistant
     – Sunlight Resistant
     – 10X easier to Maintain and Clean
     – Comes in 6 different shades and colours
Call Us Today to book your Free consultation and get your floors looking brand new without having to incurr into renovation expenses and headaches.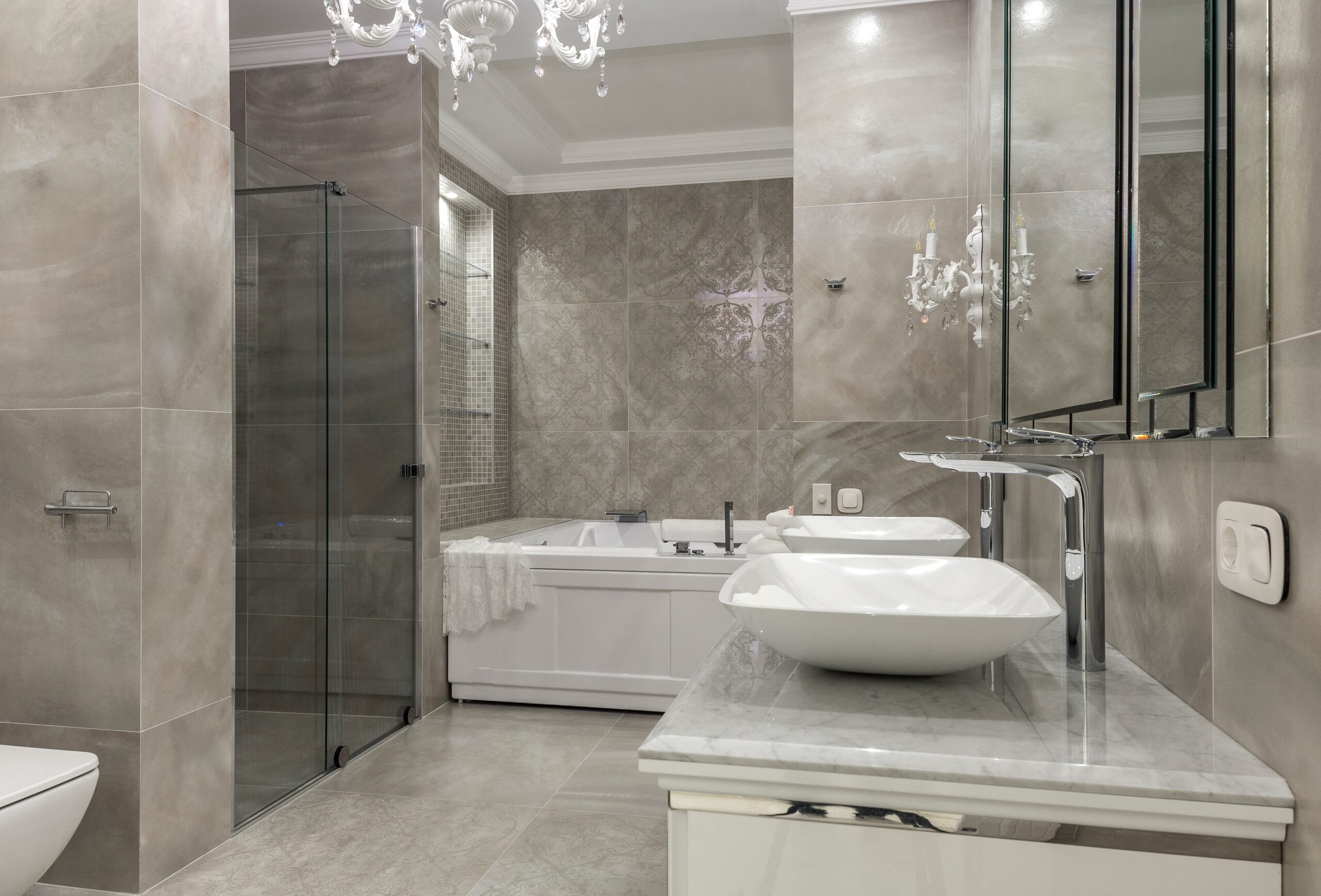 Can be a great option if your grout isn't damaged and just needs a reallu good scrub with a heavy duty machine and the right chemicals to lift off all the dirt and bring back the life on your grout lines.  We use a series of grit bristle brushes turn by a floor machine which adds the necessary weight and pressure to make sure all dirt comes off!. This process includes a regular grout clear sealer application and will take 4 hours to cure. We recommend not stepping on the floor while it's curing!


This is the process used to bring the GROUT back to NEW CONDITION. yes, literally NEW! unlike the Regular Cleaning, this process removes 100% Dirt and Restores 100% of the grout lines, cracks, holes everything in between. In this process we perform the regular grout cleaning service to prep the floor grout for the Restoration and Colour Sealer Treatment, this process will take 1 day to dry and adhere completely, so we recommend to stay away from grout lines in the mean time.
Yes, this is the whole 'enchilada'. This process although it costs more, it's definitely worth every penny if what your looking to get it's Brand New floors | Kitchen Floors | Bathroom Floors | SplashBacks | Showers | Halls | Foyers