WHY CAN'T I GET MY GROUT TO LOOK CLEAN?
Over time, showers start to accumulate humidity everywhere, walls, grout-lines, caulking, gaps, and everything in between. This humidity when trapped for long periods of time starts to turn into mildew, scum, calcium and mold build up.
Therefore, the appearance of the shower starts to deteriorate as more build up accumulates.
Luckily, all of this can be clean or replace and re applied in a water proof way to avoid it from happening again.
In this process we:
– Rip off and remove all caulking and silicone.
– Clean and mold-treat the empty gaps.
– Clean, and resurface the grout-lines.
– Prep the whole shower for new product application.
– Start to work on colour sealing the grout-lines.
– Finish by applying new water proof Caulking.
What you end up having its a complete brand new looking shoer as we treat all the dirt accumulating parts and sections of the shower, leaving it looking 100% clean, fresh and with a feeling of superb hygiene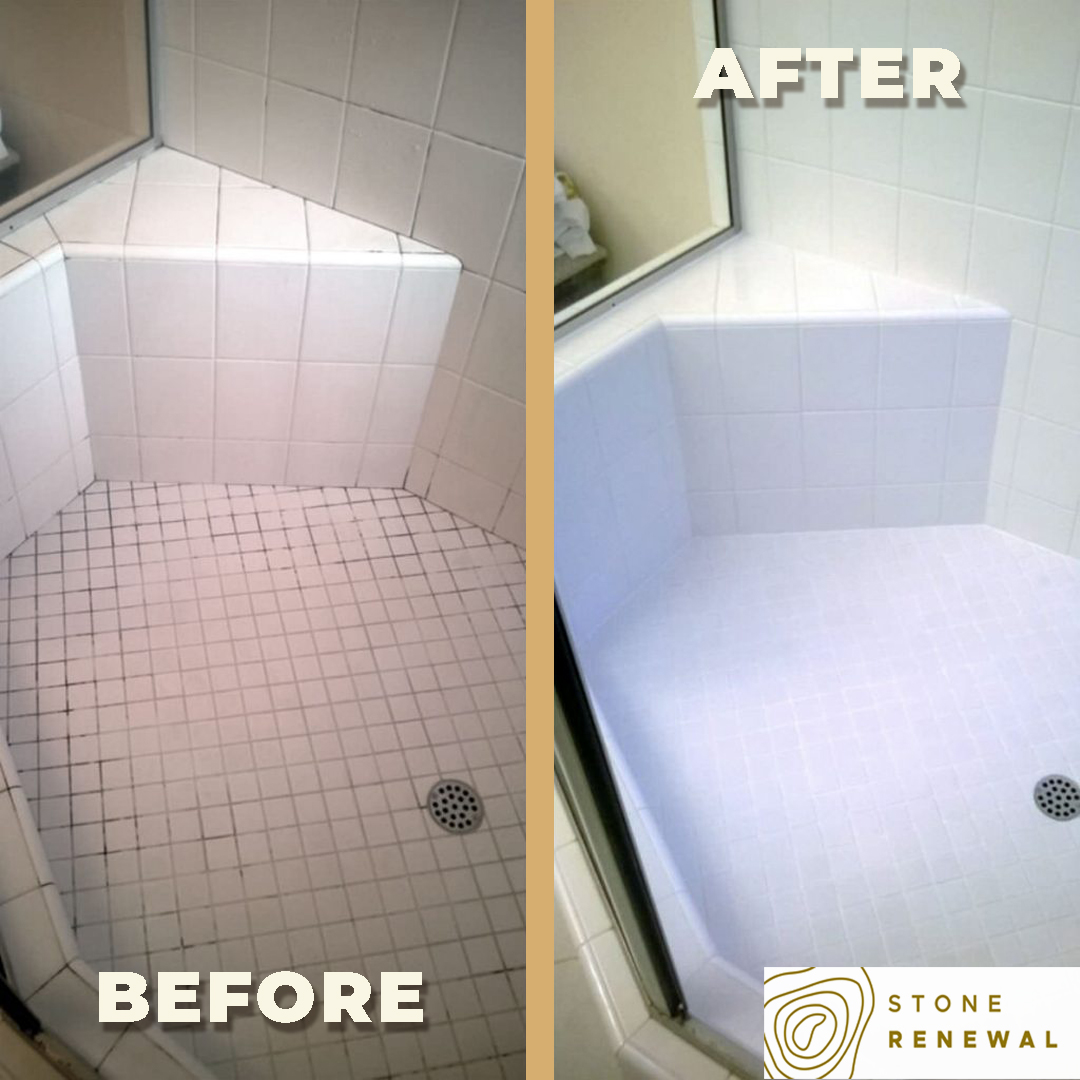 This is the process used to bring the GROUT back to NEW CONDITION. yes, literally NEW! unlike the Regular Cleaning, this process removes 100% Dirt and Restores 100% of the grout lines, cracks, holes everything in between. In this process we perform the regular grout cleaning service to prep the floor grout for the Restoration and Colour Sealer Treatment, this process will take 1 day to dry and adhere completely, so we recommend to stay away from grout lines in the mean time.


In this process we take out and remove completely the old nasty caulking. We then proceed to treat the mold, to remove existing one and help avoid further growth. Finally we apply brand new mold resistant and moisture resistant caulking!